If You Aren't Moving Forward You're Being Left Behind
Moving forward with something can be difficult. All these doubts will spring up that make it seems harder than it really is to move forward. However overcoming these doubts and pushing forward is an amazing feeling. Greg takes us through Jesus sending his disciples out. Our mission was made clear. We are called to move forward and go out, to proclaim the good news to all. Don't give in to the doubts. Move forward in faith.
Series Information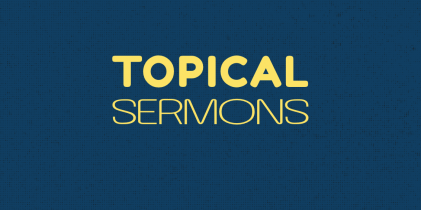 In addition to our regular teaching pastor the servants at Countryside, and occasional guests, also contribute to the ongoing discipleship of of the Congregation.