It Is Finished; Into Your Hands...
If you've been a Christian for several years, you've grown accustomed to "Christian-eze", a language full of words like "sanctification", "justification", and many other words and phrases that we tend to use and hear without thinking a thing about them. Today Terry shows us the last words of Jesus found in John 19:30 ("It is finished...") and Luke 23:44-47 ("Into Your hands..."), and speaks specifically on one of those Christian-eze words, atonement. How does that word fit into our walk with the Lord, and more directly, how does that word deal with Jesus on the cross and the words He speaks?
Series Information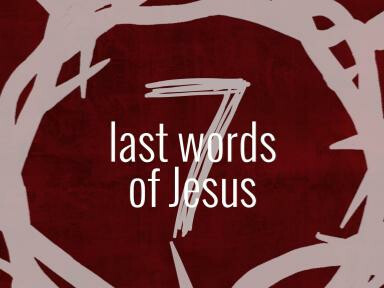 It was a long road to the end. Many words had already been spoken. But then only a few words, a very few. Yet the words that Jesus spoke in his last few hours are some of the richest in the Scriptures, and, they tell much of the story of Jesus' final story to redemption and life through the cross. Terry looks at those last words during the season of Lent, a season of reflection prior to the resurrection celebration that is Easter. It is finished is only the beginning.