The Pastor and The Outcast
How often do we avoid doing something, or maybe go about it differently than we should, because of how people around us will react? More times than we care to admit, probably. Tonight David takes leads us to Mark 5:21-43, to a story within a story. A story about 2 desperate people from opposite ends of the social spectrum, desperate to find Jesus and beg for His healing. Listen as we are reminded that our need to be desperate for Him goes beyond when we need, but the whole of our lives.
Series Information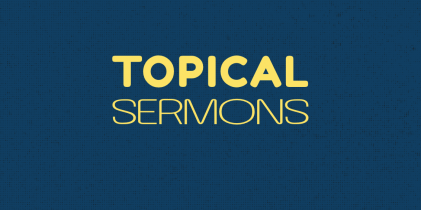 In addition to our regular teaching pastor the servants at Countryside, and occasional guests, also contribute to the ongoing discipleship of of the Congregation.