Today, You Will Be With Me In Paradise...
As kids, we see things much differently than adults do....mud puddles, height of people, length of car rides...the perspective of one person from another can be different, as well. This morning Terry continues his series on the last words of Jesus, focusing on Luke 23:43, Jesus speaking to the thief on the cross and telling him, "today you will be with Me in paradise." When looking at the cross, we tend to see it from the perspective of Jesus, but what about the perspective of the thieves? Listen as we understand better the meaning of the prayer of the thief, the promise of Jesus, and the eternal love that He has for us all, no matter who we are or what we have done.
Series Information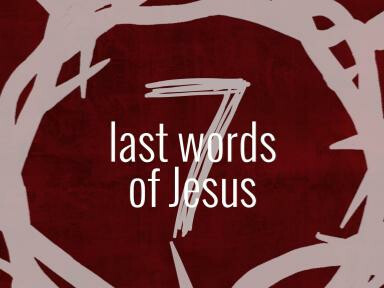 It was a long road to the end. Many words had already been spoken. But then only a few words, a very few. Yet the words that Jesus spoke in his last few hours are some of the richest in the Scriptures, and, they tell much of the story of Jesus' final story to redemption and life through the cross. Terry looks at those last words during the season of Lent, a season of reflection prior to the resurrection celebration that is Easter. It is finished is only the beginning.