Israel Tours
Israel Pilgrimage, November 7-18, 2017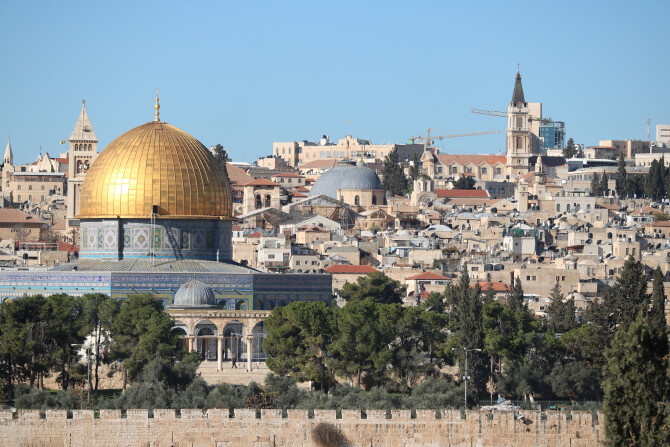 We're going to Israel! We'd love for you to come with us! On this trip we will be joining with our good friends from Calvary Chapel of Fullerton, CA, and Terry's good friend Pastor Rich Cathers. We are also again blessed to have Terry's friend Miriam Feinberg Vamosh as our tour guide.
Tour Dates: Tuesday, November 7 – Saturday, November 18, 2017
Cost: $3398 per person (double occupancy, including airfare) For now, the price is "approximate" and won't be final until the airfare is actually booked.
Extension: There will be an optional three day extension to Petra (Friday November 17 – Monday November 20). This extension will cover a flight and stay in Eilat, and a tour of Petra. The current estimate for the extension is $1,000 per person (double occupancy)
Registration: It's all being done online this year through the tour company IsramIsrael. Click here for the registration website and more details on the tour. You need to pay a $500 deposit per person by May 1, 2017.
Here's what the tour itinerary looks like –
Day

Tour Date

Proposed Itinerary

Hotels

Day 1

Tue

7-Nov

Depart USA on your overnight flight to Tel Aviv (meals enroute)

Night on Plane

Day 2

Wed

8-Nov

Afternoon arrival in Tel Aviv

Prima City, Tel Aviv

Day 3

Thu

9-Nov

Caesarea, Mt. Carmel, Zippori, drive by Nazareth and Cana

Nof Ginosar, Tiberias

Day 4

Fri

10-Nov

Mt. Arbel Pre-Dawn Sunrise, Golan Heights, drive by Mt. Hermon and Nimrod's Castle, Tel Hatzor, Caesarea Phillippi, Tel Dan

Nof Ginosar, Tiberias

Day 5

Sat

11-Nov

Jesus Boat, Mount of Beatitudes, Tabha, Korazin, Capernaum, Beth-saida, Kursi, evening Wooden Boat Ride on the Sea of Galilee

Nof Ginosar, Tiberias

Day 6

Sun

12-Nov

Beit Shean, Gideon's Spring, Qsar El Yahud, Dead Sea

David Resort, Dead Sea

Day 7

Mon

13-Nov

Masada, Ein Gedi, Qumran, up to Jerusalem

Prima Royale, Jerusalem

Day 8

Tue

14-Nov

Temple Mount, Burn House, Rabbi's Tunnel, Western Wall, Shorashim, Jewish Quarter, Cardo, Broad Wall

Prima Royale, Jerusalem

Day 9

Wed

15-Nov

Mount of Olives, Palm Sunday Road, Gethsemane, Grotto of Gethsemane, St. Anne's, Pools of Bethesda, Court of the Pavement, Ecce Homo Arch, Antonio Fortress, Holy Sepulcher, view of Knesset & Menorah, Yad Vashem

Prima Royale, Jerusalem

Day 10

Thu

16-Nov

Free day in Jerusalem

Prima Royale, Jerusalem

Day 11

Fri

17-Nov

Visit Bethlehem, Shepherd's Field, Mt. Zion, Upper Room, David's Tomb, Caiaphas' House, Garden Tomb

Night on Plane

Day 12

Sat

18-Nov

Return home with a lifetime of memories

Extension!!! (Costs extra)

Day 11

Fri

17-Nov

After touring with the group, fly to Eilat

Dan Panorama, Eilat

Day 12

Sat

18-Nov

Transfer to Jordan, Tour the Rose Red City of Petra, return to Eilat

Dan Panorama, Eilat

Day 13

Sun

19-Nov

Morning free in Eilat, fly to Tel Aviv for late night flight home

Night on Plane

Day 14

Mon

20-Nov

Return home with a lifetime of memories

Meals: Buffet breakfast and hotel dinner daily in Israel plus four lunches