Content With Being Content
"Boy, is it easy to be content. My life has been nothing but unicorns and rose pedals since I found contentment." Ever heard anyone say that? Not once. Tonight David takes a look at Philippians 4:4-13 and Paul's letter of joy and encouragement that he wrote to the church there, and did so while he was in a Roman jail. Not a usual setting for contentment, but Paul had it and wanted to share and encourage no matter the circumstances. Tonight we talk about what being content looks like, what it is and isn't, and look to God for the courage and wisdom to choose to be content every day.
Series Information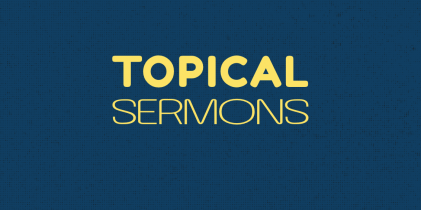 In addition to our regular teaching pastor the servants at Countryside, and occasional guests, also contribute to the ongoing discipleship of of the Congregation.